In The News
21st Annual Gas Compressor Association Expo and Conference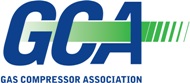 Location: Moody Gardens Hotel and Convention Center in Galveston, TX
Description: The GCA is a one-of-a-kind product and service showcase for the natural gas compression industry. Attendees will meet Gas Compressor Association members, as well as countless industry connections!
Stop by and visit S&R Controls at Booth #216. Featuring S&R  Controls Add-A-Point PLC Technology and ACI Services ERCm Express
Learn More At: www.gascompressor.org/
S&R Hosting Free eRCM Training by ACI Services
ACI Offering a Free eRCM Training in the Dallas, Texas Area

We received an outstanding response when we announced eRCM training in Cambridge, OH, Pasadena, TX, and Oklahoma City, OK. There are others out there wanting to attend, so we are now offering the same training in the Dallas, TX area. Your instructor will be Dwayne A. Hickman, Director of Software Development.
This is a Free 1 Day training class with lunch provided.
Date: August 9, 2016
Time: 9:00 a.m. – 4:00 p.m. CDT
Location: S&R Controls, L.P. | 1401 Summit Ave, Suite #1 | Plano, TX 75074
Course to cover the following eRCM topics:
Compressor Performance
Required Modeling Data
OEM Specifics
Creating Load Steps
Performance Curves
Generating Reports
Tuning Compressors
PLC Implementation
Control Issues
Adding eRCM Express
Using eRCM Viewer
Using eRCM Evaluator
And more…
Comment from an Engineering Manager attending the OKC class on July 12 2016:
"Thank you for conducting the training for us today. I learned a lot. My only regret is that I didn't bring some of
my people with me. I thought it would primarily be about your software, but I consider it some of the best training
I have received on compression"
To reserve your seat in the upcoming training, please contact Kerri McMullen by email at
kmcmullen@aciservicesinc.com or by phone at 740-435-0240 ext. 509. Seats have filled quickly so please make sure you reserve your spot ASAP.
Learn more about S&R Controls integration of the eRCM Express.
S&R named System Integrator for eRCM Express
eRCM Express
Real-Time Reciprocating Gas Compressor Modeling
S&R Controls LP is an approved ACI Services system integrator for the eRCM Express.
The eRCM Express™ is in an integrated, real-time, variable measurement, monitoring system for reciprocating compressor modeling (RCM) technology.  Real-time live data is fed from the unit control panel PLC to the eRCM Express. The eRCM model returns real-time gas compressor performance and safety prediction outputs.





Advantages of the eRCM Express

Allow reciprocating compressor to achieve full performance.
Removes operation map constraints.
Calculates full rod loads and pin reversals per throw.
Predicts safe performance across unit's full operation map.
Optimizes capacity and reduces cost.
Provides OEM approved compatible modeling.
Helps prevent continued operations in high mechanical stress.
Models single and multi-stage compressors.
Regulate capacity according to nomination targets.

Features of the eRCM Express

Industrial Computer running eRCM Modeling Software
Rated for installation inside the compressor unit control panel in Class 1, Division 2 areas
Modbus/TCP Ethernet communications integrated with the PLC
Utilize single-stage and multi-stage compressor models interchangeability

The PLC sends the following real-time data to the eRCM Express:

Suction Pressure
Discharge Pressure
Speed
Suction Temperature (per stage)
Current Load Step

The eRCM sends the following real-time results to the PLC:

Load Step Errors (Safety limits exceeded, per load step)
Predicted Load BHP (per load step)
Predicted Compressor Flow (per load step)
Performance data per stage
Performance data, including Rod Loads, per throw
Next recommended load step up
Next recommended load step down
Minimum safe speed at current load step and conditions
Maximum safe speed at current load step and conditions
Minimum safe suction pressure at current load step and conditions
Maximum safe suction pressure at current load step and conditions
Isentropic Efficiency at current operating point




S&R Adds New VP of Engineering

S&R Controls LP announces a new team member:

Jeff Owens, P.E.
V.P. of Engineering and New Product Development
S&R Controls LP

Jeff will join the team January 2, 2013 and has over 25 years experience in the electrical markets including PLC and HMI programming. His experience includes programing of Allen Bradley, Opto 22, and other brands of PLCs & Displays. His applications experience includes gas compression, material handling including robot communications, gas plant controls and liquid pump controls. Jeff is a registered professional engineer in the state of Texas.

The addition of Jeff to the S&R team will result in our ability to offer our customers a broader range of control designs and engineering capabilities to meet their project needs.

Please join me in welcoming Jeff to the S&R Team.
His e-mail is j.owens@panelsbySR.com
Office: 972 271 5203 ext-31

Thank you,
Maurice Reagan
President
S&R Controls LP
Company News